Leave your mark on nutrition
What are the ingredients for professional success? A world of resources at your fingertips. Collaborative teams that share your passion for achievement. And the opportunity to transform your ambition into meaningful impact. That's what you'll find at Nestlé USA. Learn more about who we are and how we work.
Culture & Values
DELIVERING VALUE FROM THE INSIDE OUT.
From Food Technologists who bring product ideas to life, to Retail Sales Representatives who bring our products to our customers, everyone at Nestlé USA shares our core values and plays a key role in driving our company forward. Are you ready to move with us? Bring your great ideas to the table, and be part of a strong team that's ready to share in your challenges and successes.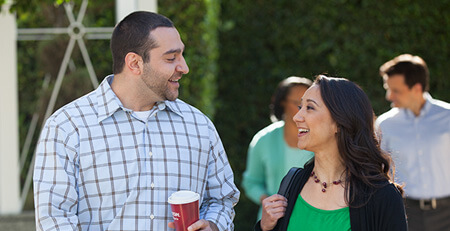 Our Organization
Where will you go at Nestlé USA?
Nestlé is both a flat and flexible organization. This dynamic structure allows us to provide the resources and support of a large global company, while leveling the layers of authority so you have more responsibility and access to different parts of the organization. Meaning you can contribute in a way that is meaningful to you.
Making an Impact
GET READY TO INSPIRE.
If you're driven by the passion to do something meaningful that changes lives, Nestlé USA is the place for you. How are we impacting the world? In more ways than you might believe. Learn more about what we do every day by reading some of our favorite facts.
With more than 30 research centers, we operate the world's largest private nutrition R&D organization.

Quality is the cornerstone of success at Nestlé—which is why we employ biologists, biochemists, immunologists, nutritionists, food technologists and other professionals in more than 5,000 R&D centers on five continents.

We believe that taste and nutrition must go hand in hand, which is why Nestlé packages feature our Nutritional Compass™, which helps consumers make informed food and beverage choices.
The Nestlé Healthy Kids Global Program, which seeks to improve the nutrition, health and wellness of children through better eating and greater physical activity, has reached more than 10 million children.

Together with Hulu, Nestlé created the Health & Wellness Channel, an online destination for consumers interested in living healthy, active lifestyles.

Our Nestlé National Day of Volunteering unites Nestlé USA employees across the country in a special day dedicated to doing good in the communities in which we work and live.
Learning & Development
DELIVERING VALUE FROM THE INSIDE OUT.
For us, training is more than just a transfer of know-how and skill development. It's about each of our employees having the support to do and be their best.
Nestlé University
Through Nestlé University, we provide the tools, resources and support to help you manage your own career path and realize your full potential. You can explore the resources that fit your career interests, learning style and schedule. Choose from a variety of interactive, instructor-led, Web-based courses, and have round-the-clock access to online books and media.
Educational Reimbursement
We offer financial assistance for approved outside educational courses that will help enhance your job-related knowledge and skills. If eligible, educational expenses for tuition, books and more may be reimbursed.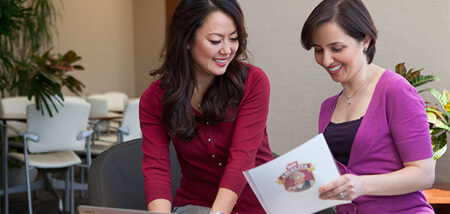 Benefits
Resources for your success.
As a member of the Nestlé USA team, you'll have the support you need to reach your professional goals—even as their trajectory changes over the course of your career. We offer a comprehensive program we call "Real Rewards" that allows you to tailor your benefits to meet you and your family's health, wellness, educational and financial needs.
Learn more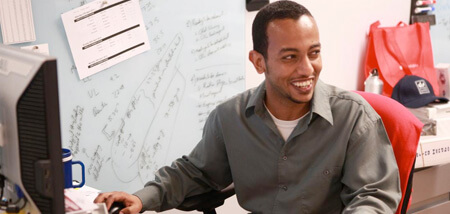 Locations
We're leaving our mark on nutrition, health and wellness with locations from coast to coast.
Check out our corporate, manufacturing, sales and distribution center locations across the U.S.
View locations »
Community Affairs
SPREADING THE GOOD IN OUR COMMUNITIES.
We're committed to making life better for people everywhere. Learn more about some of the areas we're focusing on.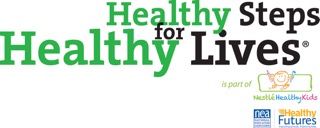 Health & Wellness
Our Healthy Steps for Healthy Lives program supports K–6 classrooms with materials that teach kids to make good decisions when it comes to food and exercise. Nestlé USA has also donated 154 million pounds of food and beverages to Feeding America.

Youth Education
Nestlé is a company that cares about young people. NUSA employee volunteers will have the opportunity to bring active kids programs to Boys & Girls Clubs in their local communities and also provide kids and their families with the foundation for healthy living through building edible gardens at our Nestlé Adopt-A-Schools.

Community Care
Giving back to the community is deeply rooted in Nestlé's culture, and our employees continually demonstrate their generosity through gifts of time and financial contributions.