About Us
Our mission is to make great food products that meet consumer needs and deliver long-term growth for the company. In Technical & Production (T&P), everyone makes food, or supports someone who does.
Nestlé T&P is a great career option that offers a diverse range of experiences and growth opportunities. For example, we have multiple:
Locations

Over 20 Manufacturing locations and 3 regional Corporate locations

Disciplines

Manufacturing, Science, Finance, Engineering, Maintenance, HR, Safety, Management, Marketing, Packaging, etc.

Food Categories

Ice Cream, Beverage and Prepared Foods

Career Levels

From entry level (frontline employees) to Senior Leadership roles
Join Us If You Share Our Passion For:
Making great food that promotes Nutrition, Health & Wellness!
Respect for People, each other, and the Environment!
Being the best you can be, personally and professionally!
See All Technical & Production Jobs
Opportunities to Grow and Develop
Corporate locations:
These locations support all the factories, as well as drive innovative and creative approaches to new products, packaging, and marketing.
The three US sites are:
Arlington, VA: Corporate HQ
Solon, OH: Frozen Foods HQ
Oakland, CA: Ice Cream HQ
Benefits of working at Nestlé Corporate locations:
Access to onsite resources and the ability to reach out globally
Room to grow – multiple functions all housed in centralized locations
Mentorship/Access to leadership – these are the decision-making hubs
Typical T&P roles in corporate can range from:
Technical Applications Group (Product Development, Project Management, Packaging, etc)
Engineering (E&A, Mechanical, Architectural, Refrigeration, Regional Managers, VP, etc)
Safety (Director, Regional Manager, VP, etc)
Quality (Specialist, Director, VP, etc)
Regulatory & Scientific Affairs (Specialist, Manager, VP, etc)
Human Resources (Manager, Director, VP, etc)
Factory locations:
It's where Nestlé in the US makes great tasting and high quality food.
We have over 20 manufacturing sites/factories across the US: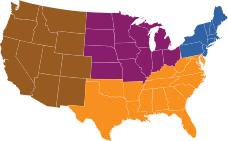 West
Bakersfield, CA
Moss Landing, CA
Modesto, CA
Tulare, CA
Salt Lake City, UT
Springville, UT
South
Jonesboro, AR
Gaffney, SC
Mt. Sterling, KY
Midwest
Jacksonville, IL
Chicago, IL
Ft. Wayne, IN
Anderson, IN
Waverly, IA
Solon, OH
Cleveland, OH
Little Chute, WI
Medford, WI
Burlington, WI
Northeast
Laurel, MD
Freehold, NJ
Danville, VA
Benefits of working in a Nestlé manufacturing facility:
Exciting work—be part of fast paced, dynamic environment
Room to grow—you can move between disciplines and/or factory and corporate locations
Cutting edge technology—work with the latest in food manufacturing/processing technology
Typical roles in a factory environment can range from:
Frontline employees (Production Operator, Forklift Operator, Quality Specialist, etc.)
Professional (Cost Accountant, SH&E Specialist, IP Specialist, Project Engineer, etc.)
Supervisor (Production Supervisor, Warehouse Supervisor, etc.)
Manager (Quality Assurance Manager, SHE Manager, Factory Manager, etc.)
Don't see anything of interest?
Join our Talent Community to hear from us and to be considered for future roles - even if you haven't applied!