Start your career with a delicious opportunity.
Welcome to Nestlé USA! Please also visit our Campus Engagement hub, a one-stop resource to explore and engage with us as you learn about our internships, co-ops, and trainee programs. Plus, you can chat with a live recruiter, get in-depth information on our student career opportunities, and attend engaging webinars, all while discovering the latest Nestlé news, content and events. Enter your school email to create an account here: nestle.vfairs.com.
Explore University and Trainee Opportunities
Where are Interns and trainees working?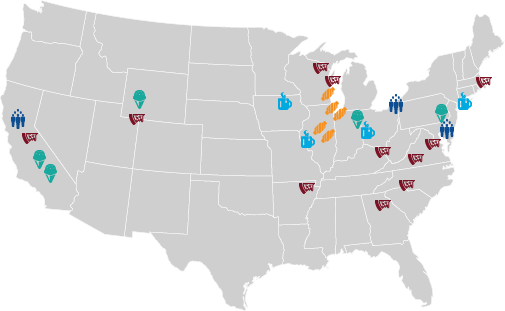 Corporate office

Oakland, CA
Solon, OH
Arlington, VA

Ice Cream - Factory/DC

Bakersfield, CA
Fort Wayne, IN
Laurel, MD
Salt Lake City, UT
Tulare, CA

Beverage - Factory/DC

Anderson, IN
Freehold, NJ
Jacksonville, IL
Waverly, IA

Baking, Pizza/ Snacks, Prepared Foods - Factory/DC

Danville, VA
Gaffney, SC
Jonesboro, AR
Little Chute, WI
Medford, WI
Modesto, CA
Mt. Sterling, KY
Solon, OH
Springville, UT
Taunton, MA

Confections & Global Foods - Factory/DC

Bloomington, IL
Burlington, WI
Franklin Park, IL
Itasca, IL
Morton, IL
Define your purpose: Student Opportunities
When you join Nestlé USA, you'll work on meaningful projects that impact millions of lives. You'll gain insightful, hands-on experience from teams that are collaborative and purpose-driven. As you bring your passion to the table, you'll contribute to the healthier futures of our consumers and work with products that enhance their quality of life.
Internships/ Co-op Programs

Marketing
Finance
Human Resources
Packaging Engineering
Sales

Training Development Programs

Marketing
Finance
Human Resources
Sales
Supply Chain
Manufacturing Operations Management

Entry-level Opportunities

Administrative Support
Customer Service
Sales
Drivers
Technicians
Want to be considered for future or current opportunities? Please submit a profile and resume:
#beyou: Define Our Culture
Diversity is one of the main ingredients of our culture and a big part of what makes our company great. We do more than just welcome everyone's unique qualities, interests, and talents. We bring differing perspectives together through cross-functional collaboration to make a real difference with our products. Our benefits and career development tools encourage our employees to use their distinct skillsets and provide support for personal and professional growth.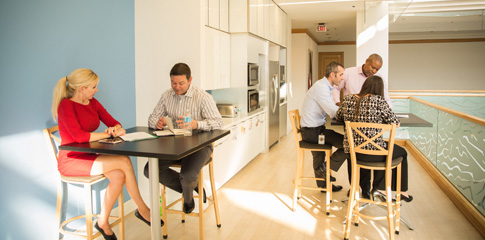 Are you a college student interested in exploring your leadership potential? Explore our Diversity booth in the Engagement Hub exhibit hall. Also, be sure to join upcoming webinars to hear from and interact with successful diversity leaders at Nestlé.
For more information about upcoming programs and dates, visit the Engagement Hub.
Student Testimonials
See firsthand why working with Nestlé USA is a great way to start your career.
JERRY

Campus Recruiter

"My biggest accomplishment was the relationships that I built with individuals at different levels within the organization. Working on so many cross functional projects gave me the opportunity to not only grow professionally but to become a credible resource and business partner."

Josh

Demand Planner

"In the Supply Chain Trainee program, I've been able to explore a broad range of areas that I'm interested in. I've also gained an understanding of how things work on a global scale at Nestlé."

Megan

Demand Planner Trainee, Human Resource Development

"My mentors have helped me clearly see the impact my assignments have had on the Company and my own personal development. Discussing my goals with them, I am able to envision what my career path could look like at Nestlé!"
See what people are saying across our social properties, or select a channel and filter your results.
Don't see anything of interest?
Join our Talent Community to hear from us and to be considered for future roles - even if you haven't applied!